FOREVER YOUNG BBL ™ Photo Facial Rejuvenation
What is Forever Young BBL™?
BBL™ is an innovative, FDA approved, technology, that sets new standards for treating skin conditions caused by aging, active lifestyle and excess exposure to the sun. BBL™ stops the clock on the appearance of aging skin.
BBL Technology stimulates new cell growth which forces skin to repair itself. As these deep layers of cells rise to the surface your skin will continue to improve.  The process fades discolorations and stimulates collagen growth for smoother, firmer skin with a more even tone and decreased appearance of wrinkles and fine lines.


The treatment of BBL™ leaves the skin appearing smoother and more youthful. Clinical studies have shown that the use of BBL™ treatment ensures skin photo rejuvenation through stimulation of skin cell genes responsible for young appearance of the skin.
Frequently Asked Questions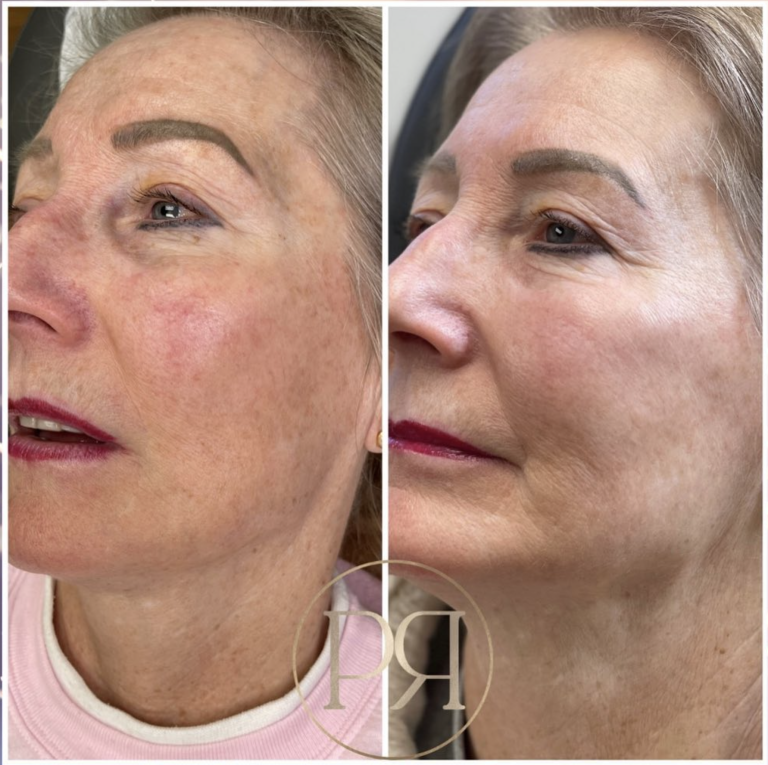 This beautiful client had only had ONE treatment in this photo
Seeking a non-surgical way to
revitalize your appearance and treat sun damage, address wrinkles and fine lines, rosacea, enlarged pores, scars and more? 
Pure Reflection is ready to help YOU