Beauty comes from the inside out. That is why LightStim combines therapeutic light energy with patented technology to address your skin from within. Visibly improved, radiant, healthy-looking skin is what LightStim is all about.
What is LightStim® LED Light Therapy?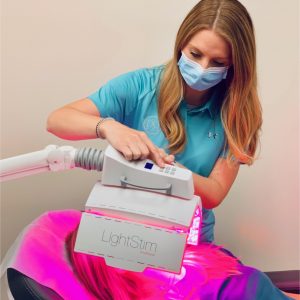 LightStim is a safe, gentle and FDA cleared UV-light device. When used effectively, this device can provide noticeable improvements for those struggling with poor skin tone, texture and wrinkles. These conditions can be treated without adverse side effects. When used for acne treatment, LightStim has been shown to destroy bacteria, reduce inflammation and improve circulation without the dryness or irritation common with other acne treatments.
Results your skin will love:
Frequently Asked Questions
LightStim for fine lines & wrinkles