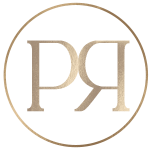 The Dos and Don'ts for the Perfect Pout
If you are considering plumping your lips with fillers, here are the Dos & Don'ts of lip injections
Don't:
NO blood thinners 7 days prior. Avoid over-the-counter blood thinners (Aspirin, Ibuprofen, Motrin, Advil, Aleve, Midol, Vitamin E, Ginko Biloba, St. Johns Wart, Fish Oil, Omega 3s or any other anti-inflammatory drug). Do not drink alcoholic beverages 24 hours pre and post treatment to avoid extra bruising.
Do:
Drink plenty of water! Relax and hydrate. Increase your water intake to help improve your body's ability to heal.
Don't:
Avoid massaging your lips. Trust us… it's tempting to touch those newly luscious lips, but leave well enough alone. Massaging freshly injected lips risks moving the filler around causing the possibility of desportation and undesirable results.
Kissing can apply a lot of pressure to the lips and increase risk of infection (there is a lot of bacteria in the mouth!), so it is best to avoid kissing for 48–72 hours after getting lip filler treatment. Your lips will probably be a bit tender and swollen, so kissing might not be that appealing anyway!
Do:
Take into consideration you might be swollen for a couple of days… up to one week. This is completely NORMAL and the swelling will subside. Ice packs may be applied to the lips.
Don't:
Exercise for at least 24 hours following the treatment. You want to avoid activities that increase blood flow to your face. Although lip injections do not technically require any downtime, it's best to ice down those beautiful, plump lips in the effort to decrease inflammation.
Do:
Keep your lips clean and avoid hot temperatures. Use lukewarm water in your shower and avoid using steam rooms, saunas, or hot tubs. Hot temperatures can increase blood flow and blood pressure, which can worsen swelling and bruising. Sweating can also irritate the lips.